Zinfandel, it's the all-American grape. Okay, they finally figured out it originated in Croatia of all places, but it's really only grown and made in the USA. That's because Italian immigrants brought it over beginning in the 1850s right after control of California was wrestled from the Mexicans--something to do with gold. But I'm still sure this is as American as you get. I'm sure as heck not suggesting anyone have Norton with their burgers as some will try to tell you Norton is America's true grape. Personally, I'm not admitting to it. I'm going for Zinfandel for the Fourth.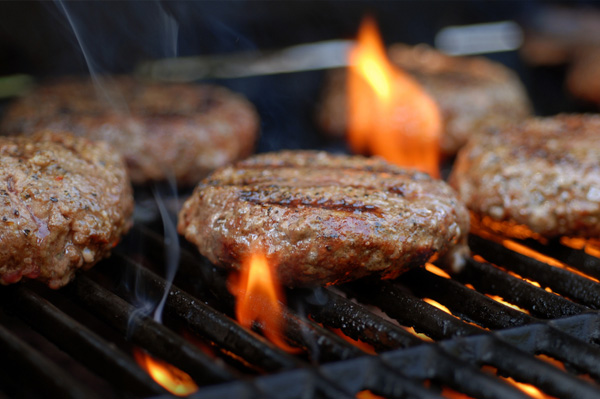 So what sort of grilled food goes with Zin? RIBS and BURGERS! Actually anything in a spicy tomato-based BBQ sauce is great as is most any grilled beef. Hamburgers are great because once you throw on the BBQ sauce, onions and mustard it takes a heavy-duty spicy wine like a good Zin to stand up to your burger.
I like Zin with grilled chicken and pork when I slather a BBQ sauce all over it in the last few minutes of cooking.
Find a recipe for Zinfandel glazed ribs. Mmm.
Of course, don't forget the cold beer.